International week at the International University of Sarajevo (June 01-05, 2020)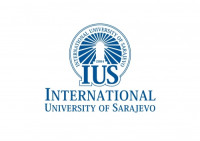 Dear teachers of the University!
The international University of Sarajevo invites you to participate in the International week of learning and communication, which will be held from the first to 5-th June 2020.
The program of the International week includes seminars on exchange of experience of the best practices in the field of mobility, in particular in the framework of the international program Erasmus+ ICM, discussion of issues related to delivering lectures and teaching courses in English, obtaining advice and recommendations from teachers of the school of the English language program which are accredited by EAQUALS.
At the end of the international week, a certificate of participation is provided.
Detailed information about the event can be found on the website -https://internationalweek.ius.edu.ba/.
If you have any questions, please contact International programs, projects and Academic mobility Center (Office 268).